What is a Plaque? How is it different from Tartar?
Plaque is a sticky substance that develops on your dog's teeth after a meal within 4-12 hours. When food, saliva, and fluids mix together, they form plaque which further contains bacteria that slowly spread between the teeth and all along the gum line. These bacteria in plaque contain acids, which can erode tooth enamel and can lead to gingivitis and cavities. [1]
Plaque starts to harden within 24 hours by mixing with salts found in the saliva. As the thick layer of plaque begins to develop and mineralize, it develops as tartar. Tartar, also known as calculus, is a hard, porous substance that can form both above and below the gum surface.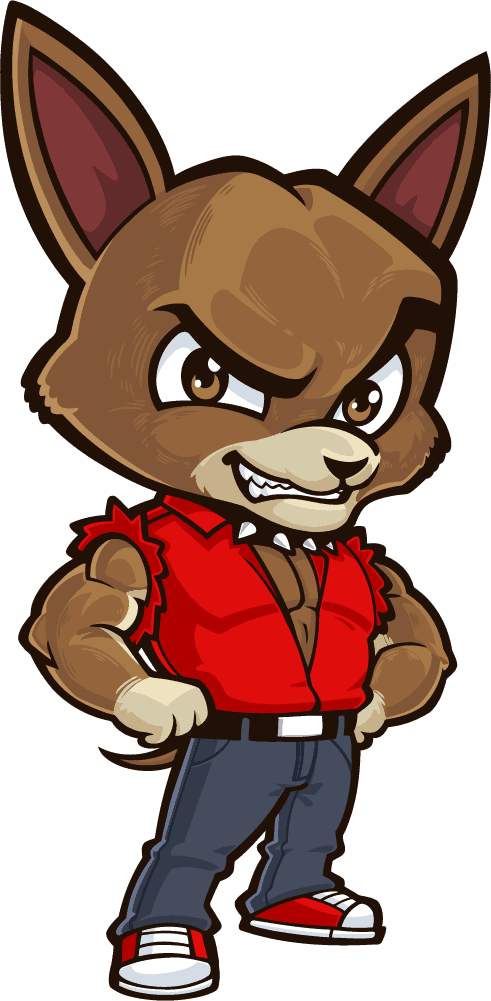 Note:
Plaque has often no color or sometimes appears pale yellow.
How To Get Plaque Off A Dog's Teeth At Home?
Brush Your Dog's Teeth Daily
Use Dog Tooth Wipes
Use Dog Dental Treats and Soft Chew Toys
Brush Your Dog's Teeth Daily
Brushing your dog's teeth is the perfect way to keep those pearly whites bright and still preventing dental problems.  Your dog's teeth, like ours, should be cleaned on a regular basis. You can try it one time a day, or more than twice a week is a good goal. We listed 10 reasons why your dog wont let you brush his teeth here.
Choose a pet-safe toothpaste (do not use human toothpaste) and a soft toothbrush that is the right size for your pet.
Make sure you're in a well-lit place where you have a clear sight of your dog's teeth and gums.
Wash your dog's teeth starting from the top to bottom with gentle strokes and side to side with a toothbrush and paste.
Give them some water to rinse and clean their brush properly.
Don't forget to reward your pooch with some fresh treat or snack.
Various types of pet toothpaste and toothbrushes are sold in pet shops that are specially made for dogs. Regular toothbrushes are not necessarily suitable for puppies, and toothpaste designed for humans could be hazardous for their health.
Warning: Human toothpaste contains Xylitol, which is toxic for dogs.
A gentle finger toothbrush, such as Vet's Best, is perfect because it rests on your finger while helping you to clean your dog's entire mouth. These are often preferred by dogs over a toothbrush on a handle.  You can also motivate your dog to brush their teeth by themselves by combining a toothbrush and a teeth cleaning friendly chew toy, which will become a great toy to play with.
You can also consider using Sentry Petrodex enzymatic dog toothpaste, as it helps freshen up your dog's bad breath and prevents tartar build-up on their mouth. It has a unique poultry flavor that your furry friend will enjoy having in his mouth.
When it comes to avoiding plaque build-up, nothing beats cleaning your pet's teeth every day.
Use Dog Tooth Wipes
You may also use dental wipes to remove dirt from your dog's teeth, which perform best when combined with regular brushing. Sadly, these wipes have a hard time getting between teeth and into tight spaces. If you don't clean your pet's teeth regularly, then tooth wipes are a better alternative to avoiding possible plaque.
Dog Dental Treats and Soft Chew Toys
Many dental treats and chews will improve your dog's oral health by contributing to their innate need to chew. These may help prevent plaque build-up by reducing the deposition of bacteria, food, and saliva on your dog's teeth and gums' surfaces. Dental treats and chews help to keep your dog's mouth clean and fresh, particularly if you don't brush his teeth.
While there's not enough evidence to back up this argument, but some dental chew companies claim that their items minimize plaque by 50-70%. Looking for The Veterinary Oral Health Council (VOHC) stamp of approval on the box is the easiest way to select a healthy dental chew for your pet. You may also get advice from the veterinarian.
Dental Treats:
There are a variety of treats available in pet shops that are carefully crafted to clear plaque from a pet's teeth. You may try the Get Naked Dental Sticks if your pet has a grain-free diet. These treats will not just keep your dog's teeth clean, but they also remove the garbage-like smell coming from their mouth.
Rawhide:
Not every rawhide treat is the same! Rawhide rolled sheets are not recommended for active chewers since they can easily swallow bigger pieces. To attract dog lovers, some rawhide toys are dyed in vivid colors. Your dog is unconcerned, and a few of them will leave marks on your carpet or furniture. However, the right rawhide chew will help to control plaque.
Rope:
A good rope toy will keep your dog entertained for many years while still brushing its teeth, but a poor quality one will not. When your dog has a rope toy, it's important to keep an eye on them because if their sharp teeth bite through the rope and start unraveling them, then they might swallow some of it. This may result in a life-threatening intestinal blockage.
Rubber:
Chewing on tough rubber toys, particularly those with texture, keeps your pet's teeth clean. Finding one toy that is appropriate for your pet is the most difficult part. It should be of huge size for your pet to swallow and solid enough that he won't be able to tear it apart. Toys such as Kongs can be loaded with snacks or even canine toothpaste.
Some Dog Tooth Brushing Tips:
Start brushing your puppy's teeth at an early age of 8 weeks for the highest chance of progress.
Get your pet used to your hands touching his mouth even before you start cleaning his teeth. Rub your finger on his gums after dipping it in something he loves, like bone broth.
Have your aspirations in place. Brushing a dog's teeth requires time and a lot of patience. Before you even begin, start brushing his teeth for a few seconds each day and gradually increase the brushing time.
Remain calm and keep appreciating your dog throughout this process. If you're nervous and tense, your dog would be as well.
Select a time of the day when your pet is quiet, such as after a tiring walk or a vigorous game of fetch.
Allow your dog to smell or chew the supplies and familiarise himself with their feel and taste.
Sit or bent down in front of your pet or on its side. Do not stand over or control your puppy. Your dog would feel threatened as a result of this.
What Does Tartar Look Like On A Dog's Teeth?
Tartar is identified by its brown color and rough texture on the top of your pet's teeth. Poor breath and gum infection are also associated with tartar build-up.
Tartar also referred to as calculus, is a hard layer build-up of minerals and plaque from the saliva. It can build up on the outside of teeth and below the gum line. [2]
It is often described as a crusty and thick layer on the teeth. Food and liquid can quickly stain tartar due to their porous nature.
Tartar deposits are usually yellow or brown in color but can turn into a black color over time.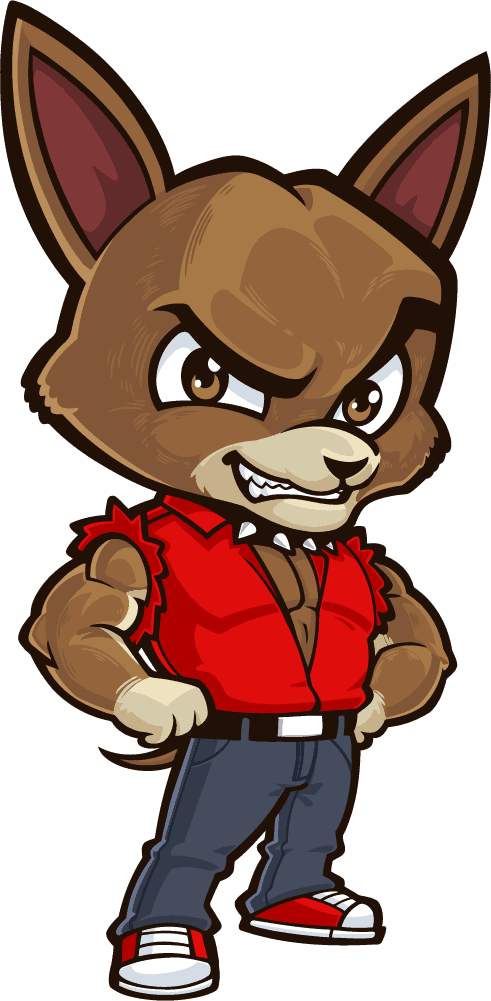 Remember:
 Tartar, like its relative plaque, can both be hazardous to your oral health.
What Causes Tartar On A Dog's Teeth?
Tartar is made up of polysaccharides and glycoproteins that have been colonized by a number of bacteria present in the mouth. If these deposits are not separated from the teeth, they harden and become suitable breeding grounds for even more bacteria.
When these bacteria infect your pet's teeth and gums, they can cause problems like:
Inflammation and bleeding of the gums
Bad breath
Weakened tooth and bone structure
Dangerous pockets of infection
Root exposure
Periodontal disease
Infections in important organs like the heart, kidneys, and liver may result from severe dental infections that spread to other areas of their body.
Can Tartar Damage Your Teeth And Gums?
Tartar, for instance, creates a hard surface in the mouth that helps bacteria to expand and multiply. Bacteria can also cause gum inflammation (gingivitis), which is often accompanied by painful bleeding. Periodontal disease develops from gingivitis, causes further inflammation, discomfort, and tooth loss. When tartar forms along the gum border, it tends to push the gums away from the teeth' roots. When gums recede, it exposes the delicate and enamel-free area of the tooth causing discomfort and sensitivity. [3]
The bacteria present on tartar could be transmitted into the bloodstream and accumulated in different organs that include the kidneys and heart, resulting in infection.
Just like your teeth, a dog's teeth can turn yellow, rusty, build-up tartar. While you can brush your teeth several times a day, but your dog certainly can not. A few dog owners brush their pets' teeth, but not on a daily basis.
Plaque build-up on your pup's teeth can do more than just causing them bad breath. Dental grooming is vital to your dog's general health and body. [4]
A young puppy's teeth are typically clean and smooth. Even after a stray dog is rescued, the age of the dog can be determined by looking at the condition of teeth. Many pet owners don't really detect plaque build-up until it is very late, and their dog is about six to seven years old. However, by the time they turn three, the majority of dogs end up developing a lot of plaque on their teeth.
"The majority of dogs show signs of periodontal disease when they turn three," says the American Veterinary Dental College.
It's never too soon to start caring about your pup's teeth, but most people wait until there's a bigger problem. Then they worry about how to get rid of plaque from their dog's teeth instead of preventing it. [5]
How To Get Rid Of Tartar Build-up On Dogs Teeth?
Dental cleaning and scaling is the best way to get rid of tartar build-up on your dog's teeth. Many dogs over the age of three have the signs of dental problems or already have enough plaque and tartar in their mouth that even brushing and chewing cannot eliminate. Professional dental cleanings are recommended by veterinarians for this purpose. The untreated periodontal disorder causes damage to the teeth and internal organs, which can be prevented with a cleaning. [6]
According to the American Veterinary Dental College, having your dog's teeth cleaned under anesthesia is a great idea because tartar sticks to the teeth' surface. The stuck-on tartar is removed by the veterinarian using professional tools like hand instruments and ultrasonic tools.
Scaling is a process in which a veterinarian extracts tartar from their teeth' surface and tartar accumulated up below the gums, which is impossible to extract at home. This under-the-gum infection should be removed quickly because if left untreated, it will potentially enter your pet's bloodstream. [7]
Your vet can also feel the need to use a dog tooth polisher.
According to the AVDC, "polishing after scaling provides clean and white teeth with a smooth finish."
Professional dental cleaning is not inexpensive, but the benefits are worth the investment. You can also offer your pet at-home dental cleaning using a product. It has a complete set of brushes for teeth cleaning, scaling, and polishing.
How To Reduce Tartar On A Dog's Teeth?
Deer Antlers
Raw Bones
Anti Plaque Powder
Deer Antlers
Deer antlers are very effective at removing the tartar. Collect antlers that are shed naturally by deer rather than those that are butchered. Dogs like antlers due to their lumpy texture, and dog owners like antlers since they are clean, odorless, and don't cause them stomach issues.
They don't splinter and last a lot longer. When the dog chews on a deer antler, he grinds the bone down rather than breaking it. Antlers are also the most festive accessory for your puppy.
Note: Bone marrow is found within each antler and works wonders in extracting tartar.
Raw Bones
The bones should be raw and not cooked. Cooked bones are easy to splinter and could sever your pet's mouth and throat. Raw bones are much more durable and thus less likely to splinter. However, they do not last that long. The best choice is raw poultry bones, like the neck bone of the turkey for bigger dogs or chicken for the younger dogs.
However, if you want to avoid preservatives, you need to ensure that the poultry you purchase is as fresh as possible. A dog's digestive tract, on the other hand, is strong and can tolerate bacteria better than us. Surprise your dog with a raw bone this Christmas Eve.
Anti Plaque Powder
Anti-plaque powder like Zanipro Anti Plaque Powder not only cleans the skin but also penetrates the saliva and bloodstream. It breaks down tartar and cleans plaque as if there was nothing.
Since this product goes deep into the bloodstream and saliva, it eliminates bad breath. It also goes a little further and improves stomach safety.
It contains natural iodine, which assists in the absorption of gases that affect stinky breath and poor digestive health.
It is made from floral herbs and natural marine that work together to provide a deep cleaning experience. The main ingredients are peppermint, seaweed, and parsley.
It is cruelty-free and has been thoroughly tested on humans and not on animals to ensure optimum protection.
Another feature that sets it apart is that it is not used as foam or toothpaste. You can easily add a scoop to the dog's food once a day.
It takes three to eight weeks to show proper results.
What Breeds Develop More Tartar Than Others?
Pug
Collie
Yorkies
Chihuahuas
Dachshunds
Boxers
Shih Tzus
Shetland Sheepdogs
Pomeranians
Poodle
Short-nosed and toy dogs have a mouth outline that prevents their teeth from meeting the jaw. As a result of this, chewing is less efficient in removing waste from their teeth. Brushing your teeth on a regular basis is advised in this case.
As smaller-breed dogs have tiny mouths, it can cause overcrowding of the teeth. As a result, bacteria grow faster in small dogs. Brushing is even more difficult in a narrow mouth with extremely crowded teeth.
Other Important Dog Tooth Abscess Symptoms
Head Shyness: If your dog refuses to let anyone touch one side of its mouth, face, or whole head, it could be a symptom of a number of issues. It could be a symptom of rotten teeth.
Difficulty in Eating and Chewing: Taking small bits of food, chewing on one side, and eating cautiously could be signs of a toothache.
Drooling and Dribbling: Frequent dribbling or drooling could be a warning sign.
Ropey Saliva: Dental problems may cause ropey or bloody saliva.
Sneezing More Frequently: Severe periodontitis can lead to bone loss in the nasal and oral cavity, which results in nasal discharge.
Blood on Chew Toys or in Dishes: If you see bloody or ropey saliva on your pet's toys or in his water bowl, it is best to take him to a vet.
How To Tell If Rotten Dog Teeth Are Falling Out?
Your dog's teeth can fall off for two reasons: damage to the area or periodontitis. It's also difficult to know if your pet has lost its teeth if the tooth's exterior or part of the tooth falls on the surface. A dog's mouth will often bleed into its food bowl or water bowl.
Look for swollen gums in his mouth. A part of the tooth could have snapped off if your dog has a tooth abscess. [8]
It also causes periodontitis, a condition in which the gums separate from the teeth, which exposes them to infection and eventually leading to dental decay and tooth loss.
If you suspect any symptoms of gingivitis, bring your pet to a vet for a complete dental check-up.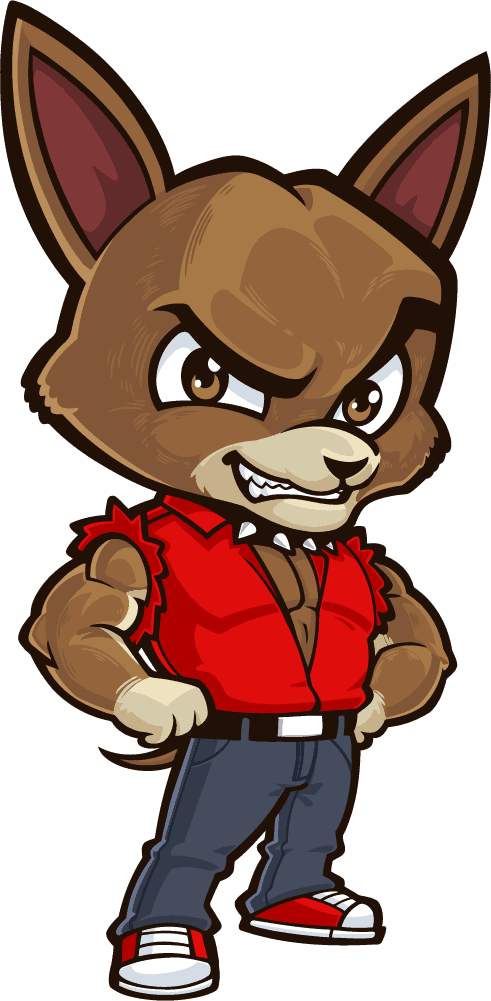 Note:
 Swollen gums are caused by plaque build-up (gingivitis).
Worries That Are Not Necessarily Warning Signs
Black Gums: If the dog's gums are black, but he doesn't have poor breath, it could be a genetic sign, such as a freckle. Some breeds, such as Chows, are known for their black gums. It's probably good if there isn't any bleeding, unpleasant odor, or plaque build-up.
Snaggleteeth: If a dog's snaggletooth is protruding; however, the plaque hasn't grown up above or under it, it isn't necessary to take it out. Brushing and checking it more frequently might be necessary.
The Bottom Line
Now that you know a lot of facts about plaque and tartar, you will be able to focus more on your pet's dental hygiene. With regular brushing or using dental treats or chew toys, you can easily remove the leftover plaque on your dog's teeth. It is better to pay close attention from the beginning to worry later in the future. Like we brush our teeth twice a day, it is equally important to take care of your pet's overall dental health.