Using dental scalers on your dog's teeth firstly requires practice and make your dog sit still. After your dog lets you examine and touch inside his mouth, you can learn to use professional tools with protective measures. The last step involves using anesthesia which requires professional knowledge and is better to let the vets handle this task. Below 3 recommended scalers are safe to use and made of superior quality.
Mothermed Pet Teeth Cleaner efficiently removes tooth discoloration, plaque, and tartar from your dog's teeth. Including an electric professional teeth polisher in your canine's existing oral care regimen will lead to fresher breath, which will help solve concerns about his wellbeing.
It has a total of four types of brushes that performs different roles in cleaning your dog's teeth. Brushes are manufactured of Silicone material that is beneficial for your pets' teeth. These brushes use electromagnetic energy motion that allows the high-speed brush to rotate freely and scrape the tooth enamel at a similar speed, effectively treating the dog's teeth discoloration and moderate tartar.
Mothermed dog cleaners are designed to operate only when they are plugged in. Three working speeds, soft, medium, and strong are included for a more comprehensive tooth cleaning for your furry friend. After the brushes are fitted, it measures 1.33 inches in diameter. When utilized, the noise level is 80dB which is not too loud for your pet to get scared.
You can easily attach one brush and coat it with the right amount of dog toothpaste before placing it on the tooth spot and then turn the tool on to rotate and scrape. After each usage, you need to remove the brush head and wipe it before storing it in the storage case. You can either attach two AA batteries or connect USB plug-ins. Please do not try to use both AA batteries and USB plug-ins simultaneously. The product shuts down after 3 seconds of holding the button.
It is a specialist multipurpose pet dental cleaning tool, not a regular electric toothbrush. It is capable of removing dental spots and tartar that can never be removed by brushing. To easily remove spots and tartar deposits from your pet's teeth surface and restore their natural white color, simply press slightly their teeth's surface.
Most canines are willing to help their owners during a dental cleaning, but felines can be more difficult, therefore you must training your pet to sit patiently.
Brush should be removed and replaced when they are not in a good shape. You should also clean the brush sets thoroughly to maintain proper hygiene. Cleaning these brushes is also easy due to the structure of fitted tooth surfaces.
You can easily avoid regenerating teeth stones, as well as, other dental issues with the regular use of this powerful tool. It is suggested that you use it one time a week. If you scrape it around using light hands, it won't harm your pet's teeth and gums. The tiny brush shape allows for flexible cleaning in the hidden region of your dog's mouth.
It is important to use a dog tooth scraper along with a cleaning agent designed particularly for teeth cleaning. The pet teeth cleanser should be used regularly, and the results will be visible after a while.
It is the best tool as your pet will not get afraid of this electric scraper as it looks nothing like a metal scraper. You can also get rid of plaque and tartar by gently scraping without hurting their gums. This tool can do wonders with the combination of dog toothpaste.
Made of safe and non-toxic material
Could be used with AA batteries
Easily scrape tartar and plaque
Comes with three-speed settings
Does not work on heavy tartar build-up
Only works while plugged-in
Boao Professional Dog Teeth Cleaning Tools [Best in Budget]
Boao Professional Dog Teeth Cleaning kit includes 1 piece of tweezer for handling the tooth, 1 piece of mouth mirror to see clearly in the hidden spots, 2 pieces of different types of scrapers, 1 piece of toothpick to take out any dirt easily, 2 pieces of finger silicone toothbrushes, and 2 pieces of long arm dual-headed dog toothbrushes.
This kit is multifunctional as it has a variety of dog teeth cleaning equipment that may assist you in thoroughly scraping your canine's teeth. This tool kit is also travel-friendly, and you can carry all 5 tools with you for deep cleaning your pet's teeth. The silicone finger brush is very useful for teeth surface cleaning, as well as a long-handled brush for even reaching in the back of your dog's teeth, which are extremely handy for you.
The size of these 5 items teeth cleaning tools are around 6.7 inches in height; silicone finger brushes are approximately 2.16 x 0.67 inches; two long grip dual-headed brushes are approximately 8.54 x 0.67 inches, which is ideal for both dogs and cats.
These dental scaling tools for dogs are constructed of stainless steel, which is highly durable and not going to get corroded. The silicone finger brushes and the plastic long-handled toothbrushes are also quite flexible and have a long life.
The long toothbrush features a wide head for scrubbing a huge dog's teeth and a tiny head for scrubbing a small dog's teeth. The finger toothbrushes may be used to scrub your canine's front teeth as well as his tongue.
Tweezers can be used to remove small substances from the teeth. A dental mirror is utilized to examine when your dog's teeth can not be properly seen or to check for any cavities or gum issues deep into their mouth. With the help of a tartar scraper, you can easily scrape away stains, plaques, and tartar off the teeth' surface. A dental scaler can also scrape tartar and filth from beneath the potential gums. Ticking and inspecting tooth pulp is achieved using a dental toothpick.
Finger brushes have a comfortable sleeve design with a gentle and soft bristle head. To avoid any tooth damage, you should clean your dog's teeth by applying minimal force. It is safe to use since it has all-silicon sides and also no sharp edges. It also has a lot of flexibility and is harmless and free of toxic materials, so it won't damage your companion's tooth enamel when scrubbing teeth. To get the best cleaning results from these finger brushes, you should keep your dog bent, either up or down.
The long grip shape of the plastic toothbrushes is designed to be extremely lightweight so that your wrist does not get sore quickly.
To guard the lips, the toothbrush is constructed of nylon fiber and is very gentle and pleasurable. You may use them for huge dogs or pups due to the design.
This tool kit is pretty easy to use and serves different purposes. The only difficult part is to get your dog to sit very still as the sharp scrapers can hurt them if they move a bit. It works great in getting rid of excessive tartar and a thick layer of plaque from your dog's teeth and gum line.
The kit comes with 9 items
Come with silicone finger brushes
Dual-sided plastic toothbrush
Eliminates remove tartar and plaque
Mouth mirror comes in handy
The toothbrush bristles are delicate
Life Basis Electric Dental Scaler For Dogs [Best Rated]
Life Basis Tooth Cleaner provides strong cleaning as it has four polishing brush heads for different purposes, two power supply modes, three-speed settings, and other teeth cleaning tools. This tool can easily remove stubborn tartar from your pet's teeth quickly and effectively, avoiding gum disease. This dog tooth scaler can help to reduce the number of germs in your pet's mouth, giving them fresh breath.
The spinning operating head of this device should be used with dog toothpaste. Since their gums are not exposed to this thorough cleaning procedure, it may lead to irritation or mild bleeding while using it for the first time. It is advised that you choose the lowest speed and later change its speed gradually. This issue generally passes after a week or so. But if your dog is not feeling better then it is in your best interest to stop using it and visit a vet.
The desired results can not be accomplished with only one cleaning session. Different dental problems have an impact on this, as well as the amount of times you should clean your dog's teeth varies with the results. In most cases, it could take about three months of consistent use (once per week) to see noticeable effects.
To switch on this tool, you need to press the start button. By selecting the low and high-speed settings, you may select the appropriate speed. Attach the brush head to the main tool while working with it. To eliminate any oral plaque or tartar, you should press the brush head with your pet's teeth gently and slide it in an upward direction. Every 30 seconds, the tool will pause for 1 second before shutting down completely lasting 2 minutes. You should clean the gadget by washing it with water. You can repeat the previous procedures depending on your needs.
Ultrasonic technology is used to create high-frequency vibrations used in this descaler. To successfully clean teeth spots produced by wet food and treats, just use electrical tartar scraper combined with toothpaste, gel paste, or powdered tooth cleaner.
This dog tooth scaler has three speed settings: soft, normal, and strong, and vibration level is 5000-15000 times per minute. It can easily adapt to different types of tooth surfaces and promotes gingival health in far less than 3-4 months, depending on your dog's sensitivity level.
This tool can easily remove tough spots from the teeth, flat deposits, interdental discoloration, and enhance the surface of the dentures. The four distinct soft buffing heads include silicone brush, silicone cup brush, flat brush, and sharp brush.
This plaque scraper kit may be used at home with a global micro USB cable or in an urgent situation using 2 AA batteries. You need to use this device while plugged in. It is safe to use, and IPX6 waterproof may be washed thoroughly (cannot be submerged in water).
This Electric teeth cleaning kit features a straightforward design that makes it easy to use. You can treat for mild calculus reduction at home without burning a hole in your pocket; however, the results might not be as good as in professional teeth cleaning.
This tool is the best as it easily gets in between the teeth to clean and polish them thoroughly. It has various speed settings which are convenient to change. It is a good investment if you don't want to spend more money on professional teeth cleaning. It also provides an option for battery attachment for easy travel use.
Provides three-speed modes
Come with four brush heads
Powered with USB cable and battery
The brush head can stop spinning sometimes
The tool can slow down if applied pressure
How To Scale a Dog's Teeth?
Practice the routine
Acquire dental instruments
Polishing
Consider anesthesia
1. Practice the routine
The first move is to put your dog on your lap and let you reach his mouth. It requires time and care to gradually encourage your dog for allowing you to examine his mouth, raise his lips, check his teeth, and gently stroke his gums.
For instance, on the first day, you might simply make your cat or dog rest on your lap and provide a reward while lifting a lip. When your dog begins to enjoy this activity, you may escalate the bar and explore deeper into their mouths, constantly rewarding them with compliments and good behavior.
When interacting with your dog's mouth, it's vital to be careful since you might get attacked, even if it was by mistake. If you are afraid or doubt that your dog might bite you, you should skip this part.
So, know your limits every day to train your dog to understand you when it comes to his mouth.
You'll be ready to access your pet's mouth gradually and clean his fangs from the inner and outer areas, as well as in between both the teeth.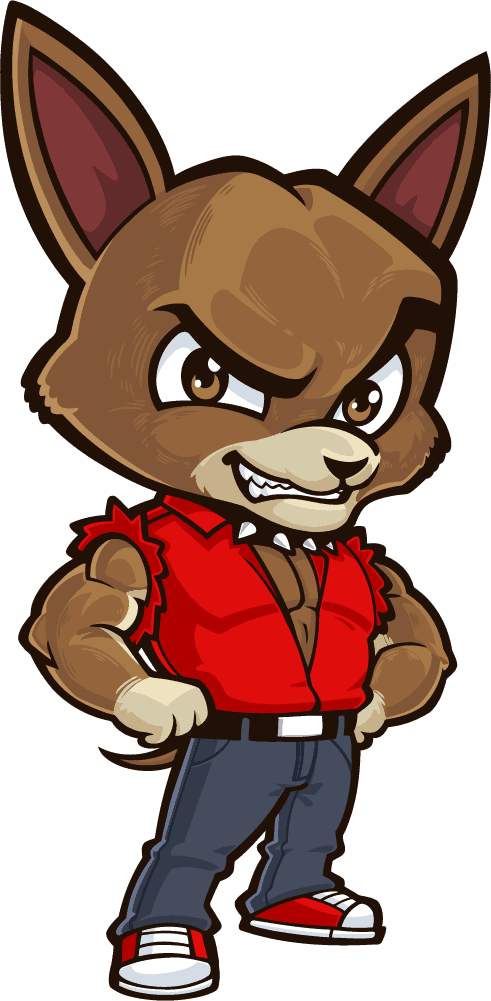 Did you Know?
Young canines might like teeth scaling more than the elder ones.
2. Acquire dental instruments
If you've made it this far and your animal is a great sitter, you may invest in a kit of surgical tools and attempt scraping plaque and cleaning behind the gums. You may either use a regular plaque scraper sold in your nearest stores with an oral health department or get a pet plaque scraper.
It's not as simple as it appears, and after just one attempt, you'll even have huge respect for dental professionals.
As with most tasks, if you're already knowledgable in the subject, you may make it appear simple. Before utilizing dental equipment to polish your dog's teeth, it's a good idea to obtain some professional instruction beforehand, as improper use can cause harm to their dental health.
Have tissue or cotton towels ready if you opt to handle it yourself. Since you wouldn't want your pet's tissues to get hurt and be damaged or bleed from the sharp pointy scraper, you need to apply gentle pressure. Collect any leftover tarter particles from the scraper sides and the animal's gums as you exfoliate the tooth. Allowing your pet to ingest any excess tarter is not a good idea. [1]
If the canine fights you, don't force the matter. If the canine pulls away fast, a scraper can be quite painful and rip into the tissue. It is better handled by specialists, who would also ensure that your pet is sedated before any treatments start.
Note: Scraping of the dog's teeth is always done in an upward motion.
3. Polishing
Scaling a dog's teeth is an important factor of visiting the orthodontist or having your canine's teeth examined by the vet (with general anesthetic). Polishing is an underestimated aspect of the treatment that is quite crucial.
Scaling (particularly with the strong electrical scalers professional veterinarians have) is highly effective in removing plaque. It also creates small, coarse, microscopic holes in the surface of the teeth throughout the treatment. These holes provide bacteria with cracks and crevices to cling to. Plaque can then grow up much faster as it has areas to hold on to rather than trying to stick to a seamless tooth. That's when polishing plays its role. It's all about smoothing away those micro-holes and maintaining the dental enamel's sleek, plaque-repellent surface. [2]
An electrical polisher, along with a solution, is required for polishing. Consider it scrubbing the tooth enamel to restore its smoothness.
Those micro-holes will remain if you don't ever polish them. And as you get your pet's teeth scaled more frequently and forcefully, more tiny grooves develop. So think carefully before polishing your pet's teeth on your own as you could be putting him for difficulty in the future. [3]
4. Consider anesthesia
The most convenient and effective approach to completely scrub and polish your dog's teeth is while he is sedated. Understand that periodontitis is the one major worry in dogs the only option to quickly identify periodontitis is to take oral x-rays while the dog is sedated. Once per year, your dog should visit your doctor for a thorough dental health cleaning and examination.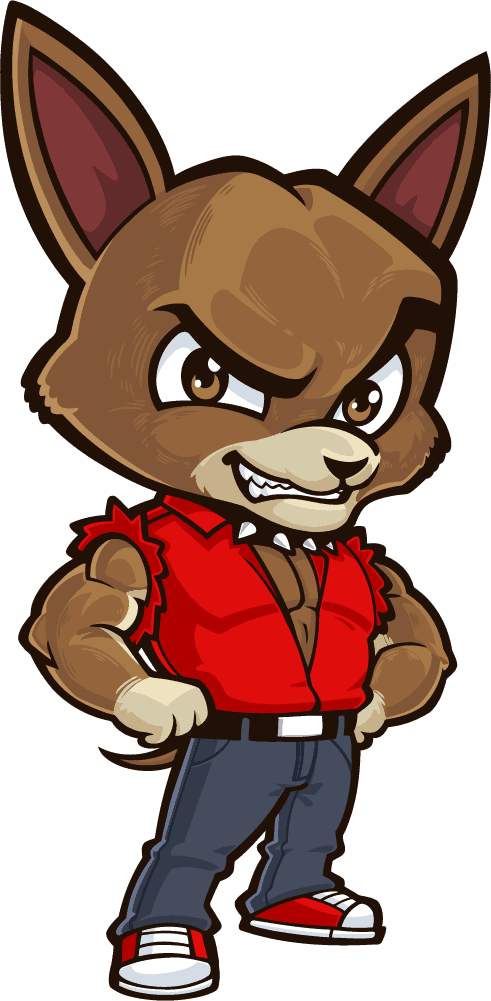 Did you Know?
X-rays can show cavities, broken teeth, rotten roots of dogs.
Final Verdict
Scaling your dog's teeth at home is not an easy task as it requires professional skill and knowledge to use the tools the correct way. Applying strong pressure may also rip the gums, and your dog might bleed. Polishing also plays an important role in buffing away the teeth so that the cavities and germs do not build up in your pet's mouth. You must let the vet handle the scraping and polishing procedure, as without sedating your dog, this procedure will not be worthy.
Mothermed Electric Professional Tooth Scraper For Dogs is Best in Quality as it can easily remove tooth discoloration, plaque, and tartar from your pet's teeth. It has four different brush heads that serve various purposes. It also has three powerful working speed settings. It can be operated on both USB cable and with batteries. It works great in reaching the hidden spots and polishes those blind spots easily. It is not loud to scare your pet, but your pet will stay alert. It is safe and does not harm your dog's teeth and gums.
Boao Professional Dog Teeth Cleaning Tools is Best in Budget as it includes nine different tools for thorough cleaning and scraping. It helps in deep cleaning the teeth and removes stubborn plaque and tartar. The kit comes with 2 silicone finger toothbrushes, 2 long plastic double-sided toothbrushes, a tweezer, scrapers, a toothpick, and a mouth mirror for easy use. It is travel-friendly and lightweight. The scrapers might harm your pet's gums if used with strong pressure.
Life Basis Electric Dental Scaler For Dogs is Best Rated with 4.0 out of 5 stars as using this tool your pet can get rid of stains, a thick layer of plaque, and stubborn tartar. It comes with four brush heads that can operate on clean, medium, and sensitive modes. It also promotes the dog's dental health by removing flat deposits and improving the enamel surface. It is safe to use and made of non-toxic material. This tool is also IPX6 waterproof and can be cleaned without any danger.