You can clean your dog's teeth by using natural remedies available at home or store-bought products. Natural ingredients include grapefruit, sunflower oil, cinnamon, aloe vera, and more. While organic products like raw-meat bones, dental chews, water additives, chew toys, etc are great ways to clean your dog's teeth.
How to Clean Dog's Teeth without Brushing Them
Grapefruit seed extract
Cinnamon
Homeopathy
Bone Broth
DIY Eggshell Toothpaste
Bee Propolis Solution for Healing
Apply Ozonated Oils to Teeth and Gums
Aloe Vera
Provide Healthy Diet
1. Grapefruit Seed Extract
The grapefruit seed extract is an effective antibacterial that is frequently used in natural dental treatments. The term is confusing because it comprises grapefruit skin and juice as well. Mixing this extract with water and pressing that on your pet's teeth with a cotton swab on cleaned teeth will give further anti-inflammation and anti-infection protection. [1]
2. Cinnamon
Cinnamon is high in antioxidants and works as an antiseptic. It also protects your pet's teeth from damage and rejuvenates his bad breath. Sprinkle half tsp into their meal to prevent their food from deteriorating. Do not overfeed it since it has a chemical that, at heavy doses, might harm their liver. [2] [3]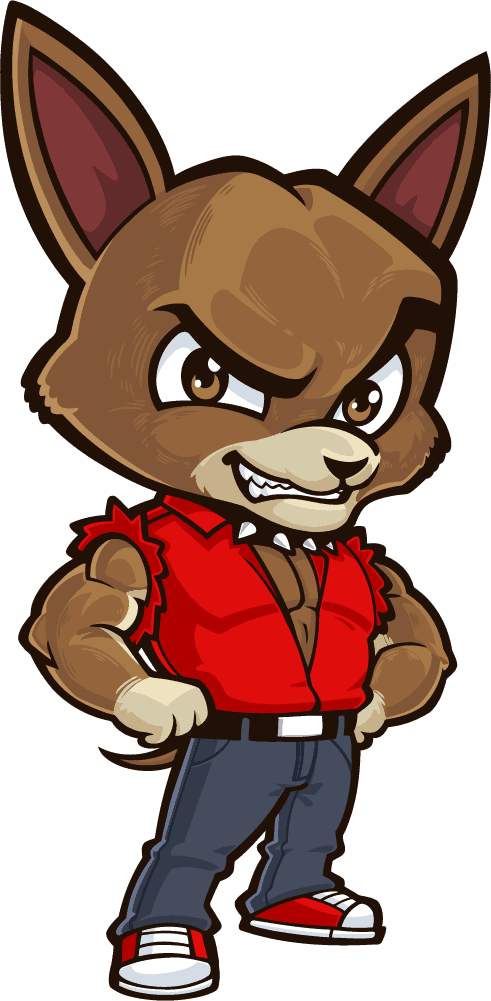 Did you Know?
Avoid cinnamon for lactating dogs or those who have bleeding issues
3. Homeopathy
If your pup's teeth appear to be accumulating heavy tartar, you can use Fragaria 6x as homeopathic medicine. Start by giving one or two pellets twice a day. Since homeopathy is a powerful medication, one or two pellets that dissolve in their saliva and are not added to their meal are safe for dogs of any age and size. [4]
4. Bone Broth
It is high in minerals, which assist to improve teeth and gum health. It improves your pet's digestion, joints, and boosts immunity. Bone broth is rich in essential nutrients and minerals such as calcium, magnesium, collagen, phosphorus, and gelatin. Feeding it more than three times a week is harmful to your dog.
5. DIY Eggshell Toothpaste
It is a DIY toothpaste that can make your pet's teeth strong and help to prevent or remove cavities. Bake the shells at 400 F for 15-20 minutes and grind them. Add 1-3 tbsp of coconut oil and a drop of peppermint oil to the fine powder and mix them. Apply this home remedy daily on your pet's teeth.
6. Bee Propolis Solution for Healing
Bee propolis is a concentrated liquid and has antibacterial, anti-parasitic, anti-viral, and healing properties. It is obtained from bees and has a resin-like consistency. It is simple to use on your pet's teeth root abscess, heavy tartar, sticky layer of plaque, and can be used to cover an exposed root. [5]
7. Apply Ozonated Oils to Teeth and Gums
Ozone contains antimicrobial qualities and helps in the healing process. Sunflower oil is the best because it contains the maximum ozone, rich in vitamin D, and is long-lasting. The easiest option to apply this oil to your pet's teeth is by putting it on a Q-tip and applying it directly on any plaque-covered teeth. [6]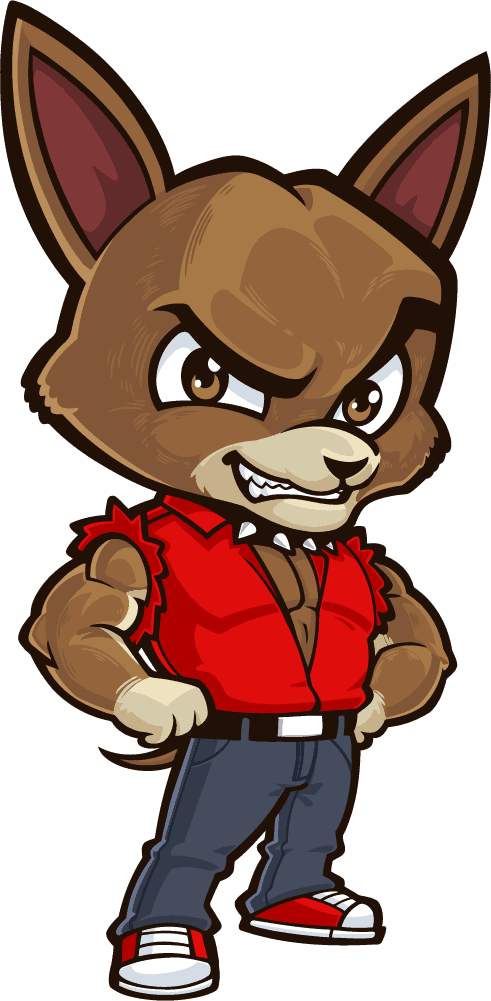 Did you Know?
These oils aren't good in taste, but they are great for teeth.
8. Aloe Vera
Aloe vera gel has a calming effect. If your canine's mouth is swollen or hurting, then apply the gel gently to his teeth and gum line. It has antibacterial properties that will heal cuts, soreness, or other problem in your dog's mouth. You can also use it to clean your dog's teeth and gums by gently rubbing it along the sides. [7]
9. Provide Healthy Diet
Offering your pet high-quality food benefits them in a variety of ways which promotes healthy teeth. Their body will be nourished by high-quality meals, ideally produced with fresh vegetables and meat. Avoid giving your pet foods that contain high sugar, chemicals, and cereal grains, as they can damage their teeth. Instead, offer them food consisting of proteins, veggies, and fruits.
10 Best Natural Ways to Clean Dogs Teeth without Brushing
Dry Food
Chew Toys
Dental treats
Dental gels
Dental sprays
Dental wipes
Coconut oil
Bully sticks
Raw-meat bones
Food supplements
Water additives
Healthy fruits and veggies
Professional cleaning
1. Dry Food
Try giving your pet dry foods by itself or mixing with wet or moist food. Kibble, for example, is specially designed to keep your dog's teeth clean. Dry foods have a crunch factor that easily scrapes away the entire gunk that is stuck to your pet's teeth and gum line. Feeding kibble twice a week would do the trick.
2. Chew Toys
Rubber toys such as Kong are great brushing alternatives. Chew toys help with distress and boredom as well as clean your dog's teeth, help with teething, and massage his gums. You can add any treats or dog toothpaste to these toys, and they come in different sizes for all ages of dogs.
3. Dental treats
Dental treats such as Greenies help in keeping dogs' teeth clean and fight terrible breath. These treats include natural and safe ingredients and are made crunchy to remove tartar and plaque when your dog chews on them. Giving them daily can keep their teeth clean naturally and improve your pet's dental health.
4. Dental Gels
Gels like Pet King are excellent options to cover and protect your pet's teeth with organic and safe cleaning agents. You can apply and rub these gels onto your pup's teeth with your fingers for slow and effective cleaning. They also fight germ build-up while also guarding the teeth against other periodontal diseases.
5. Dental sprays
Sprays like Arm & Hammer are another option for keeping your dog's teeth clean without brushing. Sprays are easy to use and are sprayed straight into your canine's teeth and gums using your fingers to spread evenly. They also help to whiten your dog's white pearls. Sprays work on softening the germ built-up rather than scraping them.
6. Dental Wipes
Dental wipes like petkin are made to be wiped on your pet's teeth to eliminate plaque, tartar, and germs that cause terrible breath. Wipes can only clean the edges of gums and teeth. They are a lot more convenient to clean your pup's teeth since they only require a wipe and less scrubbing.
7. Coconut oil
Coconut oil, like Nutiva, has antibacterial properties. Rubbing your canine's teeth and gums with coconut oil will help decrease plaque and shedding. If your pooch does not like his teeth getting touched, you can also add melted coconut oil to his meal or coat it on a carrot, freeze it and give it to your dog.
8. Bully sticks
Natural Farm bully sticks are made with organic, raw ingredients, are not eaten fast, and encourage your pet to munch. They are excellent treats for solving excessive chewing and biting, as well as for cleaning teeth. Bully sticks, unlike bones, become softer when get wet, making them ideal for dogs having sensitive jaws, puppies, and senior dogs.
9. Raw-meat bones
When your canine chews on a bone, it helps in removing plaque and tartar from the surface, gaps between their teeth, and gum line. A bone is among the easiest methods to keep your pet's teeth clean without brushing. Cooked bones should not be offered since they can easily shatter into small pieces and harm their intestinal tract.
10. Food supplements
Food supplements like ProDen PlaqueOff Powder are made up of 100% seaweed for your dog's dental health. These powders remove tartar, sticky plaque, and germs from your pup's mouth. These natural ingredients are ingested by your pet and get dissolved in his saliva, which breaks down the bacterial layer from his teeth and gum line.
11. Water additives
Water additives, such as Oxyfresh, are easily added to your pet's water bowl, and this liquid dissolves into their mouth when they drink water. These additives include enzymes that assist in the elimination of plaque bacteria from their mouth. They act by adjusting the pH level of your canine's mouth, which destroys bacterial production.
12. Healthy fruits and veggies
Several fruits and veggies provide nourishing benefits to your dog. They have less amount of fat and calories, and they also help in clearing away unwanted germ film from their teeth. Apple, carrot, raw pumpkin, sweet potato, etc are dog-friendly human foods that can keep your pup's teeth clean and healthy.
13. Professional cleaning
If you are not able to clean your teeth on a regular basis, you must get them cleaned professionally once every year. Your vet is aware of your pet's concerns, dental issues and can guide you in maintaining your pup's oral health. Professional dental cleaning could be costly; however, it worth the investment. But there are also some risk' when it comes to teeth cleaning which we wrote about in this post.
Conclusion
Now that you know how to clean your dog's teeth without using a toothbrush, you can either use natural remedies or products for cleaning. It is also important to note that using home remedies in excessive quantities might harm your pet's health. Consult your vet to know the right amount to use for your dog's health.
You also use dental wipes daily and sprays/water additives thrice a week to wipe away the plaque off your pet's teeth. Dental chews and treats are great options to use twice a week. If you plan on offering bones, make sure to closely monitor your dog and take away the bone when it gets small to avoid any health hazard like choking.