You need to feed the dog with no teeth with soft, moist and nutritional meals.
It might be a soft food like tripe, mashed home cooked meat like chicken, or canned-food hydrated and softened using warm water.
You must pick something that provides enough nutrients and does not put your dog at risk of choking.
9 Dog Food For Dogs With No Teeth
Hydrated Kibble
Canned Soft Dog Food
Homemade Soft Food
Rice/Millets with Chicken/Beef and Vegetables
Soften their normal food
Wet Food
Freeze-Dried and Dehydrated Food
Raw Dog Food
1. Hydrated Kibble
One easy approach is to moisten and soften your pet's favorite food.
This soothing and regular meal will be simple for your canine to consume by mixing warm water or chicken broth to his dry kibble and letting it soak overnight.
Mince the soft kibble with a spatula after it has soaked, and break any big pieces if you find them.  [1]
Before feeding it to your pet, you can add a little extra hot water or reheat the dish in the microwave.
If your canine's mouth is sensitive to heat and cold, a gently warmed meal will be comforting to him.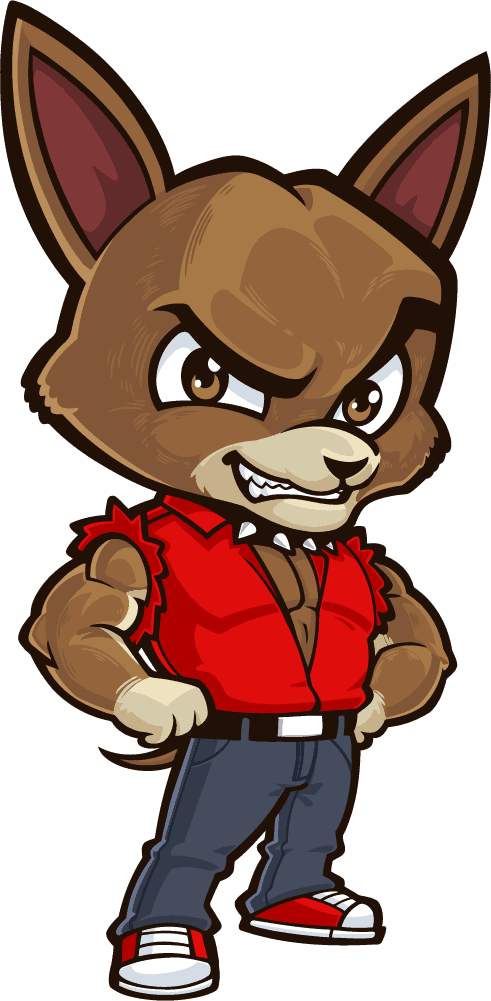 Did you Know?
Kibble has more amount of starch than other dog foods.
2. Canned Soft Dog Food
Another alternative is to offer soft dog food for dogs with no teeth.
Every other pet food company that produces dry kibble also produces canned soft dog food, so that you may continue with the company you trust completely.
These pet meals are intended to provide your canine with the nourishment that he requires on a regular basis.
Many canned meals, particularly those labeled "gravy," could still include lumps that must be mixed well before giving to your canine.
Before feeding, remember to slightly warm the meal.
Figure out what sort of food your furry friend likes and stick to it.
Since your pup has no teeth, it's even more vital to do all you can to ensure that he eats an adequate amount of food on a regular basis.
3. Homemade Soft Food
Making your own soft pet food is the third alternative.
Homemade soft food is also a perfect for dogs who just had a teeth cleaning.
It could be accomplished by combining your preferred lean meat (chicken, bison, beef, or turkey) alongside safe and healthy fruits (bananas, berries, and mango) and veggies (sweet potato, bell peppers, butternut squash, zucchini, green beans, and spinach) in a pressure cooker.
Discuss the ideal quantities with your vet, as well as the option of introducing a vitamin supplement to your pet's diet.
Cook for at least eight hours on a low flame in your cooker, let it sit, then add a fiber such as rice if preferred, and mix thoroughly.
If you're not using a pressure cooker, simmer all of the components on the stove and then puree until thick.
If necessary, add more water or broth to the mixture to achieve the desired consistency.
Before feeding, slightly heat the mixture. [2]
Note: Peas are great for a dog's overall health.
4. Rice/Millets With Chicken/Beef And Vegetables
The majority of canines thrive on grains and meat diet (either cooked together or separately).
Make sure that your dog receives enough fiber and vitamins, including some cooked and mashed vegetables.
Carrots, sweet potatoes, and pumpkins stewed are excellent for canines.
You may also include apples, beets, and blueberries, as well as anything else your companion wanted to eat when he was teething.
To begin, blend and mix the meal. [3]
Millets are incredibly nutritious for canines, and even pups with gluten sensitivities can handle them well.
Put millets (sorghum or pearl millet) in chicken stock to make a pancake.
Mix the rice/millets with some coconut or sunflower oil. It will improve the flavor, as well as these oils, are good for dogs.
Great Tip! Fish oil and flaxseed oil are also great for dogs.
5. Soften Their Normal Food
Switching a pet's food immediately is not a smart idea since it might cause the canine to have gastrointestinal issues.
If your dog has had a tooth extraction then you will have to make dietary changes.
The easiest and healthiest choice is to use the dry dog food for dogs with no teeth. And soften it in hot water water, chicken broth, or fish stock. 
The water will soak the dry kibble, making it moist and mushy.
You could then blend it up just to make it smaller and more effortlessly edible.
6. Wet Food
Wet food items, such as canned and pre-packed meals, are some of the easiest choices, as they are usually the perfect texture for dogs with no teeth.
You can simply change the consistency by pouring water or meat stock to turn it more liquid-like. [4]
You need to feed them only wet foods with no huge pieces.
If the bits are too stiff or big for your pet to consume, they can quickly become a reason for your dog to choke.
7. Freeze-Dried and Dehydrated Food
Offering freeze-dried or dehydrated food to your canine if he is used to an uncooked or high-protein meal may be the safest alternative.
The majority of freeze-dried and dehydrated foods are coarsely crushed or granulated to absorb water efficiently and create a smooth and perfect consistency.
These low-calorie meals are easier to digest and are nutritional, allowing you to serve less, more controllable quantities.
If you feed your pup raw meat in his meals, the bacteria-fighting proteins in raw meat would help him.
They aid in the management of dental germs that can harm the pet's tooth structure, worsen the gums, and produce a bad smell.
It will not substitute brushing, but it will aid in the improvement of their dental health. [5]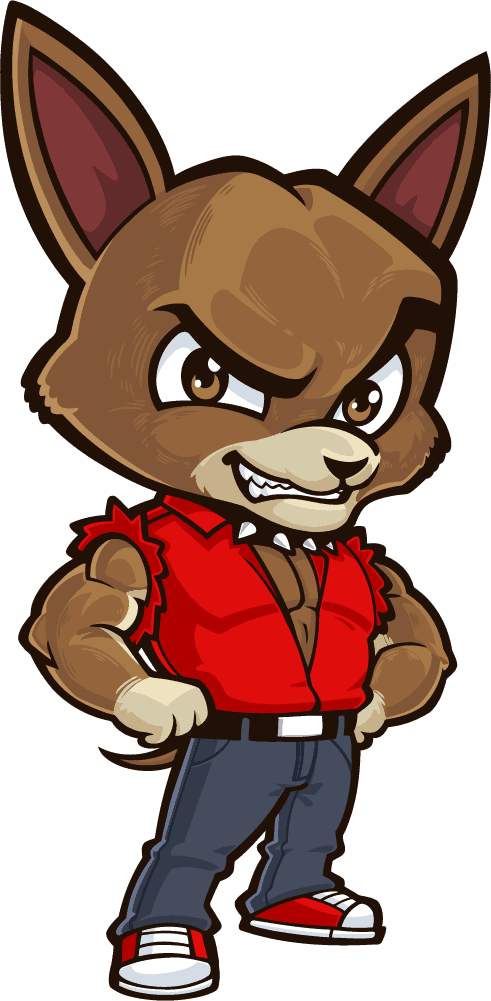 Did you Know?
Freeze-Dried food improves the digestion in dogs
8. Raw Dog Food
Raw pet food, like green tripe as well as other treats, is popular with many dogs.
Raw food is delicate and simple to consume for canines, and it also provides a variety of nutrients that they would like. 
There's no explanation why it shouldn't be given to a dog with dental issues. [6]
There are a variety of choices offered, and the majority of them arrive frozen for simple storage and must be defrosted before being served to your pet.
How To Care For A Dog With No Teeth?
Maintain their diet
Mash their food
Treat Time
1. Maintain Their Diet
You must continue to feed your elderly toothless canine at the same time as usual.
It implies they'll require at least two proper meals per day, if not more, based on their size, fitness level, and any other nutritional concerns they possess.
Although it could be easy to offer soggy or soft leftover food to your toothless animal, you wouldn't want to take the chance to increase their weight.
If your pet's teeth have just been extracted, though, baby food can help with recovery.
Even after they've recovered, you must keep feeding them nutritious dog food. [7]
2. Mash Their Food
Your old canine will not be able to consume tough dry dog food since he has a few or no teeth at all to chew with.
Consider wetting your aging companion's dry food with a few spoonfuls of hot water to make it simpler for them to eat.
When the liquid has absorbed in a little, you must be able to simply mix it all with a spoon and feed it to your toothless dog.
If you want to offer your canine a high-quality frozen food, begin with a pate-like texture or pieces that are easy to mix.
Add a splash of hot water to your senior toothless pet's meal and mix it with a spatula until it's smooth.
You must not allow any huge bits of food in their bowl in any situation.
By doing that, you're tempting your pup to try to consume it completely, raising the risk of choking.
Since they have few or no teeth to eat their food, you must ensure that their entire food is chewable before serving it to them.
Similarly, chopped meat-based canned meals should also be avoided.
Shredded meat is hard to break up into little pieces, and it could be tough for your dog with bad teeth or no teeth to consume too much of it.
Good to know: Mashed food is a better choice than baby food for senior dogs.
3. Treat Time
Consider giving a tendon if you would like your pooch to enjoy the meaty taste of a great smokey bone.
Even without sharp corners of a bone to damage gums, your dog will love sniffing and nibbling at the tendon. [8]
Try to prevent tough biscuit treats in favor of softer, mushy snacks or freeze-dried meaty delights, which are simple to rip apart and could be offered in little pieces.
Here are some other options to consider:
Peanut Butter Without Xylitol
Cottage Cheese With No Fat
What To Feed A Dog With No Teeth?
You should maintain their diet according to their size, breed, age, and activity level.
It is also essential to know what food items your dog is allergic to in a no teeth diet.
Try to consult your vet about the right proportion to give to your dog in a day.
It is also great to offer a variety of food to your dog by only changing their diet gradually.
Always remember that a toothless dog can not survive without soft and digestible food.
So, it is best to check if their meal is free from big chunks to avoid choking.