The ideal temperature for Labrador puppies is any temperature from 20 Celsius (68 Fahrenheit) to 30 Celsius (86 Fahrenheit) because this is their thermoneutral zone (also known as the TNZ), which is a range of ideal temperatures. Living in a temperature that is part of the thermoneutral zone would mean that the puppy doesn't have to expend any energy to cool itself down or warm itself up.
What Temperature Is Too Hot For A Labrador Puppy?
When the temperature originally starts to rise from the thermoneutral zone it will cause a puppy to begin using energy to cool itself back down by increasing heat loss production. The danger starts if the temperature rises too far out of the thermoneutral zone, at which point it could reach a critical level that could be hazardous for the puppy. At this point the puppy may have a heat stroke which is extremely dangerous, and should be avoided at all costs. [1]
One of the main risks of extremely high temperatures is that the puppy might have a heat stroke. This condition is normally characterized by both a core body temperature of over 41 Celsius (105 Fahrenheit) and because of it, central nervous system dysfunction. A heat stroke in a puppy can come with many complications including cardiac arrhythmia, ARDS, AKI, DIC, and rhabdomyolysis. [2] [3]
Most of these complications are life threatening themselves, and often they will appear a while after the original heat stroke. This means that the puppy will require a lot of monitoring. A heat stroke has a very high mortality rate, especially if there isn't a very quick response to the problem. 
To give a Labrador puppy its best chance of surviving a heat stroke it will need to be immediately cooled down, diagnosed, and treated.
Symptoms of Heatstroke:
Dryness
Painting
Breathing issues
Drooling
Hot body
Vomiting
Warm nose or foot pads
Increased heart rate
Weakness
Seizures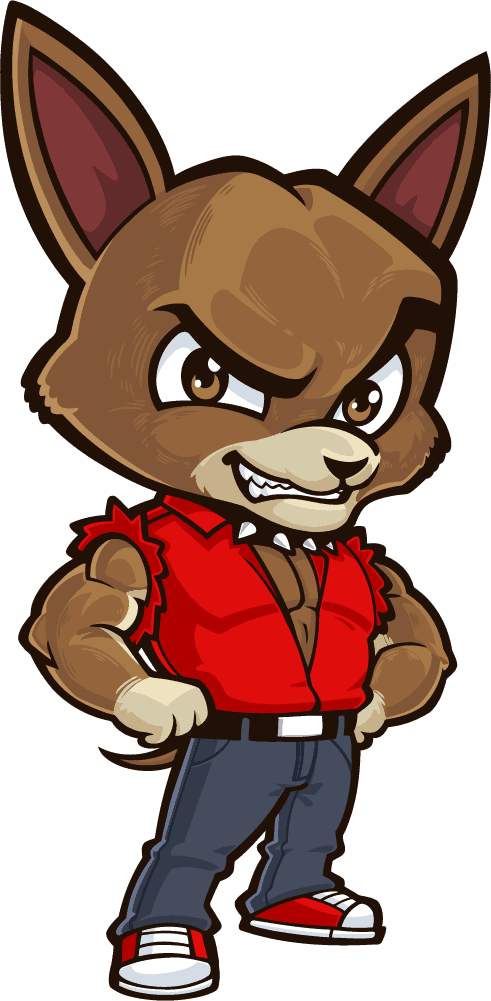 Did you Know?
Labrador puppies can not tolerate humidity above 20% or 30%
What Temperature Is Too Cold For A Labrador Puppy?
The double coat of a Labrador Dog is adapted to cold weather, but prolonged contact to temperatures under 20°F (-7°C) pushes your pet at risk of frostbite as well as hypothermia.
And alternatively if the temperature drops below the thermoneutral zone a puppy will begin to expel energy in order to increase heat production instead of heat loss production. Much the same as with temperatures that get too high, if the temperature drops too low then a puppy won't be able to keep itself warm. It becomes dangerous if it's so cold that the puppy can no longer maintain a healthy body temperature.
Hypothermia is the primary danger of a puppy becoming too cold. Hypothermia can occur by itself, or in some cases it can actually be a secondary condition and this could change the way it needs to be treated. In either case, rewarming to a normal body temperature is important for recovery, but if hypothermia is the secondary condition then the primary one will also need to be reversed during treatment. [4] [5]
You might detect puffiness in frostbitten regions as your pet gets hot. These places would be quite uncomfortable, so you must take your pet to a vet right away. Although most mild occurrences of frostbite heal without any problems, severe frostbite might cause permanent discoloration, nerve problems, or perhaps even mutilation. [6]
As long as a puppy is properly and swiftly treated, it stands a very good chance of fully recovering from hypothermia although it is obviously best to avoid it in the first place.
Symptoms of frostbite:
The frostbitten region will appear pale, gray, or blue in appearance
Swelling, blisters, or ulcers
The skin has become dark or has dried
When you stroke the damaged region, the dog hesitates or gets upset
Note: Any temperature monitoring under 100°F (37.77°C) shows canine hypothermia
How Can You Keep A Labrador Puppy From Having A Heat Stroke?
Keep them out of the humidity
Don't let them be too active in the heat and humidity
Keep them hydrated with water
Take them to the swimming pool often
Do not leave your pet alone inside parked cars
Take measures to give them shades
Do not shave their coat
Always avoid asphalt or cement
Use a fan or other cooling device
Keeping their food in a frozen state
1. Keep them out of the humidity
High temperatures obviously have a lot to do with a puppy having a heat stroke, but it isn't the only factor at play. Remember that the danger appears when a puppy can no longer keep its body temperature at a healthy level, so therefore anything that interferes with a puppy's natural cooling mechanisms are going to contribute to the problem.
And if temperatures reach a point that is higher than a puppy's natural body temperature then it will already keep it from using one of its normal cooling mechanisms which is to release heat through the skin. Additionally the puppy will begin to absorb heat from the environment at this point.
Other than expelling heat through the skin, panting is a puppy's main way of cooling down and getting rid of excess body temperature. In humidity levels over 35%, panting becomes considerably less effective. And if the humidity levels reach more than 80% then panting will be rendered useless, and at this point the puppy is likely to have a heat stroke. [7]
2. Don't let them be too active in the heat and humidity
When dogs are too active in the heat it's going to make it harder for them to regulate their body temperature. Since Labrador puppies are especially playful they are even more at risk for an exertional heat stroke. So it's best to try and keep a puppy from playing too much out in the heat, especially if it's also humid.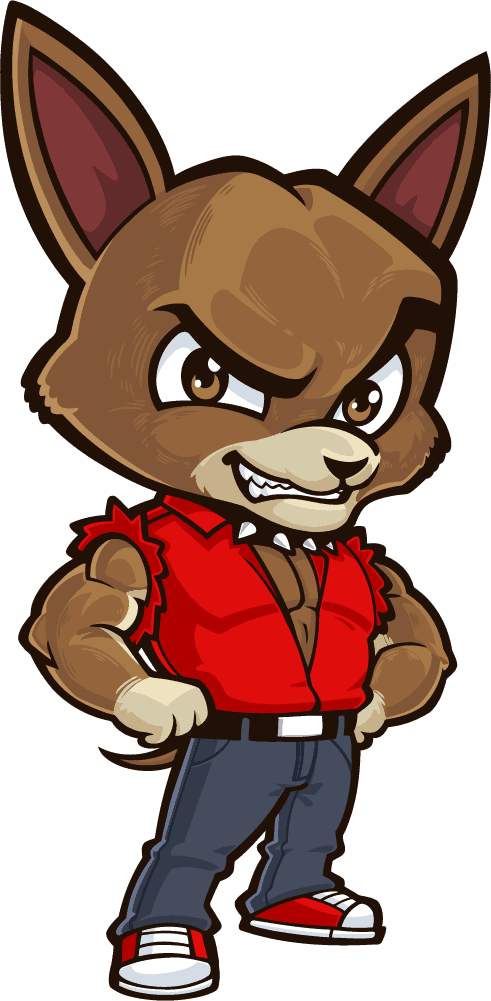 Did you Know?
Puppies that are normally well exercised are less likely to have an exertional heat stroke
3. Keep them hydrated with water
You or your family member should keep an eye on the canine to see if he wants more water. The warmth will deplete a large portion of their body's hydration level, and the best method to restore it is to give them extra water on a regular basis.
Water will maintain their body temperature under control, reducing the risk of heatstroke by almost 50%.
You can also add some ice cubes to their regular water to keep it chilled. They will hate warm water. The cold water will automatically change to room temperature in some time.
4. Take them to the swimming pool often
Labradors are great swimmers. They enjoy being near water. Ponds, rivers, and even baby pools in the garden can provide an additional cooling solution for your pet.
This is the fastest reliable approach to keep your dog stay cool and safe in the hot and humid weather.
5. Do not leave your pet alone inside parked cars
If you leave your pet in the car with its windows closed, the warm air will get inside and become trapped within the vehicle, making the environment worse every minute. The automobile eventually heats up to the point that it is no longer safe to stay inside. That's the reason you should never leave your dog trapped inside a vehicle.
Even though the windows are open or the air conditioner is on, leaving the pet by itself is not a smart idea. Bring him with you everywhere or hire a trainer or dog sitter, or family friend at home. [8]
Note: If your pet's body temperature reaches 108 degrees, his vital organs will shut down.
6. Take measures to give them shades
Your pet will be looking for shelter everywhere. It will be much easier for them if you offer them a cool place to rest during scorching heat.
You can provide them with shade in the locations where they roam. Dining rooms, sleeping spaces, and water bowl locations are examples of these zones. Many pet parents choose to provide separate locations in their houses for various reasons, while others like to offer a designated place for them.
Keep your pet's water dish where it will get the most shade in your house. Keep in mind that shadow shifts. So, go outside and find the shadiest areas of your pet's wandering premises at various times during the day.
7. Do not shave their coat
When a canine is shaved, the insulating characteristics that protect him from the heat are lost. Shaving your pet also puts him in danger of being sunburned.
Please remember that there a "summer" trim is completely different from and a buzz haircut on a canine. If you're not sure what the differences are, bring your pet to a reputable groomer and talk about your alternatives. You should never shave your labradors.
8. Always avoid asphalt or cement
Your pet's paws are heat-sensitive and might burn if they come into contact with the black asphalt. These burns may be incredibly painful, making any form of activity impossible for the following few days.
You don't want to cause any form of blisters on your canine's body. Their paws are the most typical location for burns. Burns not only hurt canines, but they also limited their physical exercise and practice sessions.
Use the 5-second principle: If you can't hold your hand on the floor (cement or asphalt) for 5 seconds, that's too intense to bring your pet outside. Instead of using the backside of your hands, touch your palm. Since your palm is much more temperature-sensitive, this would provide you with a far more precise sense of threat.
9. Use a fan or other cooling device
Your pet, like you, can cope with the heat by using fans. Allow appropriate airflow in their napping and resting areas. They will be relieved from the hot weather as the air circulates. In the warmer months, the skin generates sweat, and when the sweat dries off, the pet's body begins to feel chilly.
10. Keeping their food in a frozen state
Whenever the pet's food is refrigerated, it assists in the healing from heatstroke. The ice cubes on the meal will aid in the absorption of water into their systems. Whenever a canine is struggling with heatstroke, you will observe that they refuse to drink water. Try to encourage them to have enough water to heal fast.
You can freeze their food which includes vegetables, fruits, salads, beans, cooked meat, cooked chicken, etc.
What Are Some Ways To Keep A Labrador Puppy Warm In Cold Weather?
Make sure they have appropriate housing
Consider putting them in a sweater
Increase their calorie intake
Provide Easy Access to Fresh Food and Water
Snow in the Paws Can Cause Problems
Wipe Snow and Water when Dog Comes Indoors
1. Make sure they have appropriate housing
This tip doesn't apply if the puppy lives in the house, but if it's being kept outdoors then it'll need housing that can help keep it warm. This means that certain conditions need to be met for the shelter to be acceptable.
A doghouse meant for an outdoor dog to stay in during the winter needs to be just big enough for the dog to curl up. Dogs and puppies curl up to maintain their body heat, so even though the structure shouldn't be big enough to leave room for a lot of cool air, it does need to be big enough to allow a dog to do that. The doghouse will also need some type of windblock to prevent cold blasts coming from the north to get into the shelter.
The shelter will also require blankets, straw, and if at all possible an outdoor rated heating pad. These things will help the puppy to stay warm. Make sure to keep these things clean, change them out often, and of course keep them dry.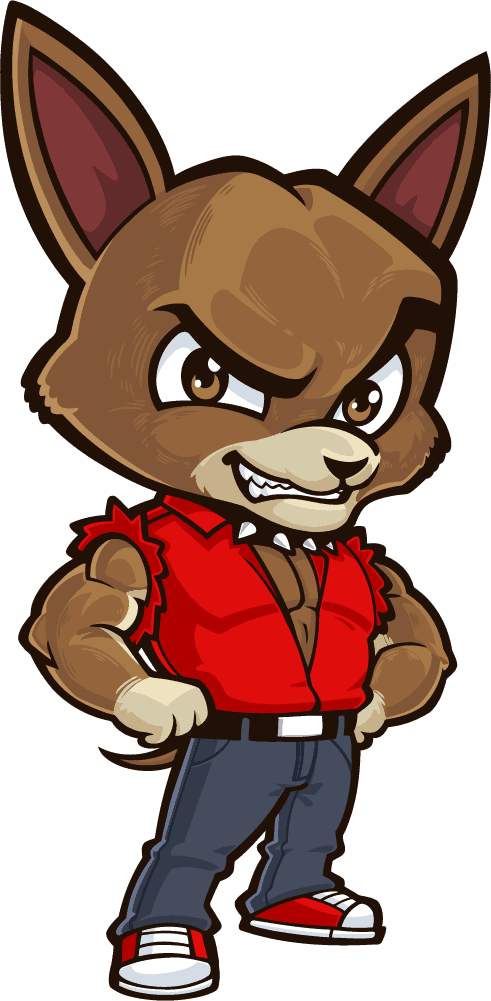 Good to Know
Dog houses should have proper insulin and protection against storms and rain
2. Consider putting them in a sweater
Just as clothing helps us humans to stay warm, it can do the same thing for a Labrador puppy. But a sweater can only help if it fits the puppy correctly, and so it is important to ensure that it does.
The sweater shouldn't be too tight because this may cut off the puppy's circulation as well irritate the skin. Alternatively if the sweater is too loose then it could not only leave gaps for the cold air to get in (which would negate what it is being used for) but also make it easier for the sweater to catch on something.
If a puppy has been placed in a sweater then they will require more supervision. As just mentioned, sweaters can get caught on things and that could cause injury to the puppy, or at the very least cause the sweater to be pulled off at which point it would need to be put back on. Sweaters can get caught on things even if it's a perfect fit, but it will be less likely to happen.
3. Increase their calorie intake
As was mentioned earlier in the article, a puppy spends a lot of energy to maintain its body temperature once it is in a place that is out of the thermoneutral zone. And a puppy gains energy from food. Since it will need more energy to keep itself warm, a puppy that is living outdoors will need to consume more calories during the winter months.
4. Provide Easy Access to Fresh Food and Water
Puppies may dehydrate just as quickly in the cold as they could in the warmer months. Humidity concentrations in the environment are typically low throughout the winter season. Because of the low moisture content, your lab might easily become dehydrated if he does not drink enough water.
There seem to be a variety of explanations why keeping your Labrador hydrated is crucial for his or her physical health. The creation of ATP, or Adenosine Triphosphate, is also one of those mechanisms. When your canine is thirsty, the blood circulation that transports oxygen to the bloodstream is diminished, and ATP production is slowed significantly. [9]
Even though most canines consume a lot of snowflakes throughout the winter, but it is not a sufficient substitute for pure water. Help ensure your dog has water bowls always filled if he spends the majority of his time outdoors. When your dog is outside, make sure you're always using plastic bowls.
Metal bowls are prone to freezing and can be dangerous to your dog's tongue. Also, keep an eye on the water dish and remove any frost that forms on top.
In fact, if your canine is covered in many layers in the winters, he should stay hydrated. Whatever the situation may be, your dog's capacity to balance its body heat is still dependent on water.
5. Snow in the Paws Can Cause Problems
Don't let your canine have too much fun in the snowfall. Puppies, like toddlers, may not learn to stop. When you are enjoying the snow, it's your duty to determine when it's time to bring the dog inside and warm him up to avoid hypothermia and frostbite.
Although their body hairs protect the majority of their bodies, they still have certain sensitive regions to frostbite.
If you allow your dog to stay outside for an extended amount of time, freezing weather can harm their ears, toes, tail, and nose. [10]
6. Wipe Snow and Water when Dog Comes Indoors
In the same way that humans get foot cracks during the winter, pups can acquire cracked paws as well. If your dog has hairy feet, keep the fur that develops between the soles trimmed to avoid ice from forming between them.
Winter salts on public pathways are harmful and can damage your dog's pads. As a result, after trips around the area, clean or wash your pet's paws to eliminate any salts and stop your pet from licking them off. [11]
Whenever your puppy returns inside from enjoying the snowfall, you should have a dedicated towel ready to use. You will accelerate the drying process and keep him warm by doing so.
If your pet appears to be in pain when going outside on saline or icy ground, you could try wearing him booties for his sensitive paws.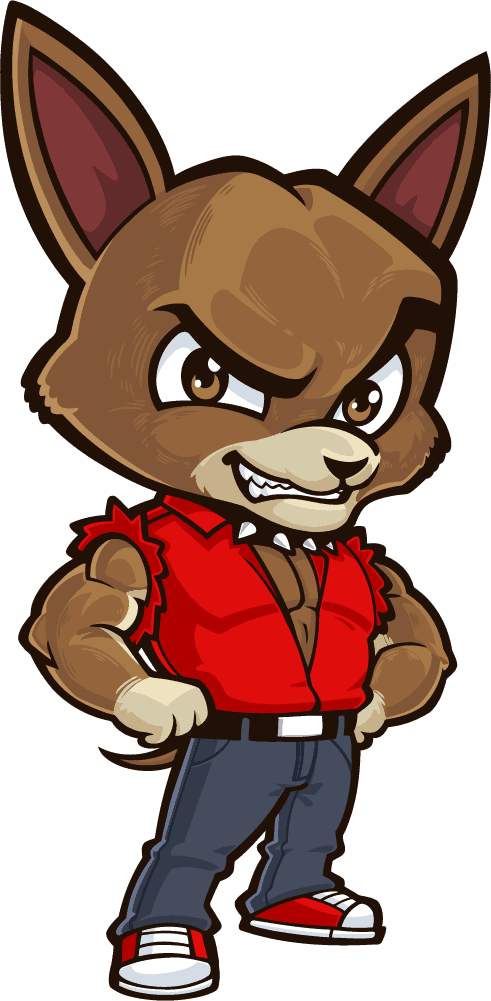 Did you Know?
You can use Vaseline to protect your dog's pads from ice
Conclusion
In the end, you have to be a little proactive and protect your dog from getting too hot or cold with changing weather. It is important to maintain their ideal body temperature to protect their vital organs from damage. Offer them nutritious meals and enough water irrespective of weather and to keep their bodies hydrated all the time. In case you notice symptoms of frostbite or heat stroke, consult your vet immediately.